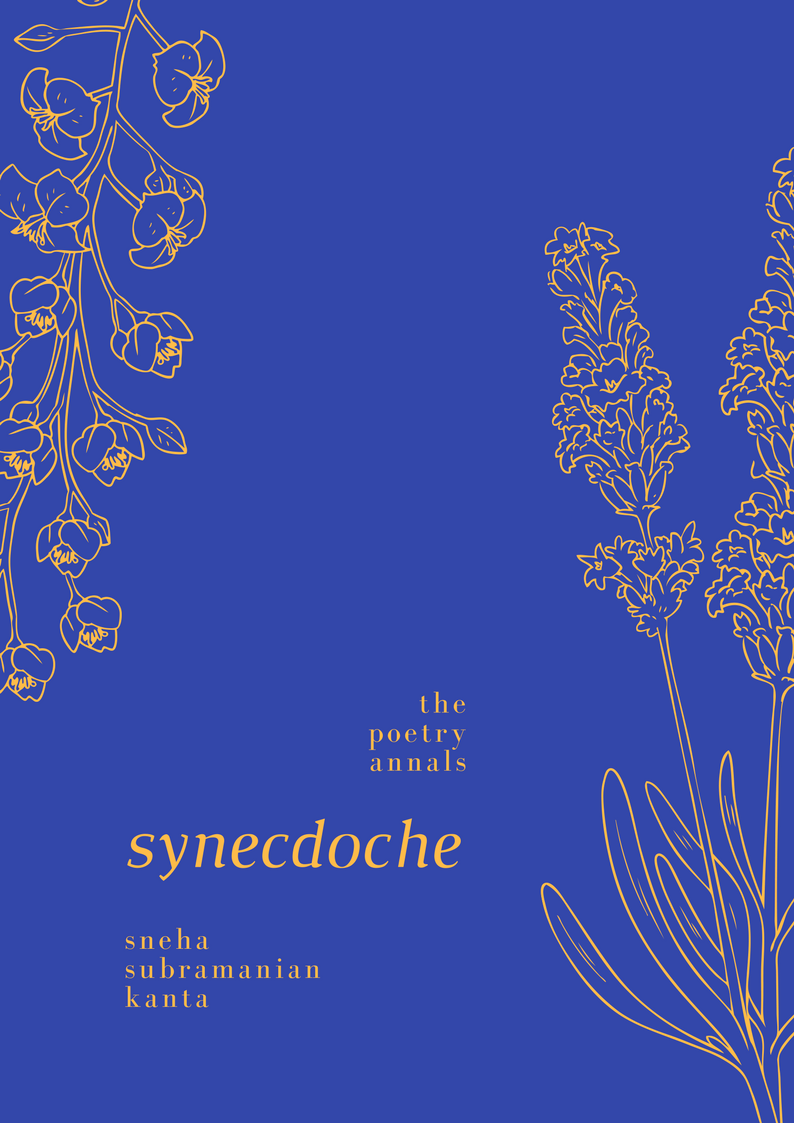 by Sneha Subramanian Kanta
Weaving through narratives of womanhood, growth and nationhood, Sneha Kanta's Synecdoche is both a memory and the remembering, half the rain and half the wide ocean. Gentle and vicious in equal measure, it flows like the strongest of rivers.
Drawing particularly on her own experiences, and that of her family, Synecdoche is a haunting collection, rich with all the warmth of the midday sun.
Sneha Subramanian Kanta is a recipient of the GREAT scholarship, and has earned a second postgraduate degree in literature from England. Her poem "At Dusk With The Gods" won the Alfaaz (Kalaage) prize. Her work has been nominated for Bettering American Poetry and the Pushcart Prize (2018). Her work has appeared in Quiddity, Figroot Press, L'Éphémère Review, The Rising Phoenix Review, Ofi Press Mexico, In/Words Magazine, Bombus Press, VIATOR project and elsewhere. Her poem "A Song of Remembrance for Somebody" has been broadcasted on Illinois Public Radio.
She is the founding editor of Parentheses Journal, and the poetry editor for Counterclock Lit. She was the general advisor and poetry editor for her university journal INK (University of Plymouth Press) Postcolonial literature and post-apartheid narratives are her areas of research interests. She loves horses, blue oceans, places not on maps, and autumn.
Find her on Twitter @ParenthesesArt.